Explore Your Craft: Boston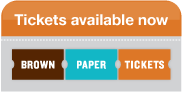 Monday, December 3rd at Ned Devine's
6-9pm
1 Faneuil Hall Marketplace
Quincy Market Building
Boston, MA 02109
Event will include:
Live artist demonstrations and live music alongside an interactive art experience for patrons
Meet Widmer Brothers Brewers
All inclusive tickets include tastings, entertainment, souvenir glass, and event guide with beer diary
Beer
Boston's Featured Beers Include:
Hefeweizen
Rotator IPA – Falconer's IPA
Brrr Seasonal Ale
Nelson Imperial IPA
Pitch Black IPA
Milk Stout
Brrrbon Barrel Aged Series: 2010, 2011, and 2012
Raspberry Russian Imperial Stout
SXNW Dark Ale
And more…
Food
Each Explore Your Craft event features local chefs and Widmer Brothers brewers working in collaboration to create a customized menu exclusively for each event. The chef and the brewer have carefully selected ingredients that will showcase the many facets of the Widmer Brothers collection, all the while, creating a menu rich in variety and flavor.
Menu
Station 1
Hot Smoked Salmon Flatbread with Honey Vanilla Whipped Goat Cheese paired with Hefeweizen
Butternut Squash Arancini with Ricotta, Fresh Sage and Amoretti Cookies paired with Brrr Seasonal Ale
Omission Pale Ale and Omission Lager
Station 2
Kobe Beef Sliders , Caramelized Onions, Pitch Black Steak Sauce, Smoked Blue Cheese paired with Pitch Black IPA
Duck Confit Eggrolls with Spicy Mole paired with SXNW Dark Ale
Chimichurri Marinated Skirt Steak Taco with Mango Salsa paired with Nelson Imperial IPA
Curried Crab and Lobster Cakes with Spicy Garlic-Chili Mayonnaise paired with Falconer's IPA
Station 3
Crispy Pork Belly Crostini with Port Balsamic Reduction and Fresh Rasberries paired with Raspberry Russian Imperial Stout
Milk Stout Chocolate Cupcakes with Mexican Chocolate paired with Milk Stout
Bourbon Caramel Bread Pudding paired with Brrrbon '10, '11 &' 12
Entertainment
Musicians
Torn Shorts
"Torn Shorts, (is) a young indie/folk/blues band from Providence, displaying a talent for borrowing and breaking-in the classic sounds of American music: Cobain's water chorus, Dylan's half-spoken plea, Muddy Waters' howled licks."
-Freya Wilcox, NYC Feast of Music
"Torn Shorts is made of simple chords and deceptively simple lyrics. But they paint a picture of Americana music pure and true to the area they call home."
-Bradley Campbell, Rhode Island Public Radio
Torn Shorts' first full band album, mixed and mastered by John Mailloux at Bongo Beach Productions, comes out this December. John has worked with some really awesome bands such as Dispatch, Guster, and Duke Robillard so the guys were really pumped to get to work with him. Check out a track from the album on their website: www.tornshortsmusic.com.
Torn Shorts is Josh Grabert (guitar, vocals), Nick Molak (guitar), Zach Zarcone (bass), Brendan Tompkins (drums). They live and play music in Providence, RI.
Artist
Gwen Kidera
Gwen Kidera is an artist of many mediums including oils, acrylics, watercolors, and photography. She recently graduated from Northeastern University in Boston, MA with a Bachelor of Arts degree in International Affairs and Environmental Studies.
Her primary area of focus throughout her studies was in the field of social entrepreneurship. She pursued this topic through a number of study abroad experiences in the Dominican Republic, Belize, and South Africa with the Social Enterprise Institute. Most recently, she spent a month as a teaching assistant in South Africa where Northeastern students, in partnership with a local business school, TSiBA, provided business consultation to local entrepreneurs and organizations.
Since graduating, Gwen has focused her efforts on the creation of The Photography League, an organization which provides tools for aspiring photographers to learn photography skills/concepts via collaboration.
For more information, visit Gwen's website at http://www.blog.gwenkidera.com