Explore Your Craft: San Francisco
Widmer Brothers Brewing and Draft Magazine Present an Unforgettable Night of Handcrafted Widmer Brothers Beer Paired with Gourmet Food, Live Music, Onsite Brewing and Artist Demonstrations.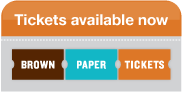 Thursday, October 25th at Terra Gallery
7-10pm
511 Harrison Street
San Francisco, CA 94105
Event will include:
Live artist demonstrations and live music alongside an interactive art experience for patrons
Meet Widmer Brothers Brewers and partake in a home brew demonstration alongside Widmer Brothers brewers
Unique setting at Terra Gallery, in the heart of SOMA
All inclusive tickets include tastings, entertainment, souvenir glass, and event guide with beer diary
Beer
San Francisco's Featured Beers Include:
Hefeweizen
Rotator IPA – Falconer's IPA
Drifter Pale Ale
OKTO Festival Ale
Brrr Seasonal Ale
Nelson Imperial IPA
Pitch Black IPA
Milk Stout
Embalmer Barleywine '12
SXNW Dark Ale
Barrel Aged Brrrbon '12
And more…
Food
Each Explore Your Craft event features local chefs and Widmer Brothers brewers working in collaboration to create a customized menu exclusively for each event.
The chef and the brewer have carefully selected ingredients that will showcase the many facets of the Widmer Brothers collection, all the while, creating a menu rich in variety and flavor.
Chefs
Fork & Spoon Productions is a full service catering and event design company that is owned by husband and wife team, Jennifer Spiegel and Jonathan Beil.
With over thirty-five years combined experience working in some of the west coast's most acclaimed restaurants Fork & Spoon Productions knows how to throw a great party.
Menu
Station 1
Crispy Salt Cod Dumplings with Picholine Olives, Capers and Citrus Aioli
paired with Hefeweizen
House Smoked Trout Salad with Roasted Comice Pears, Celery, Tarragon and Belgium Endive
paired with Drifter Pale Ale
Station 2
Fresh Hop Columbia Common
Krystal Pear
Milk Stout
Brrrbon '12
Omission Pale Ale
Omission Lager
Station 3
Redwood Hill Goat Cheese with Golden Beets, Cumin Scented Carrot Puree and Rye Toast Point
paired with Rotator IPA Series: Falconer's IPA
House Made Rosemary Scented Soft Pretzel with Brewer's Yeast and Gruyere Cheese Fondue
paired with BRRR Seasonal Ale
Station 4
Pitch Black Braised Short Ribs with Crispy Potato Pancake and Horseradish Cream
paired with Pitch Black IPA
Caramelized Celery Root Bisque with Truffled Crème Fraiche Served in Petite Espresso Cups
paired with Old Embalmer '12
Braised Chicken Mole with Crispy Arepas and Guacamole
Butterscotch Tartlet with Spiced Pecans and Maldon Sea Salt
both paired with SXNW Dark Ale
Nelson Imperial IPA
Entertainment
Bethany Rose
Bethany Rose is an oil painter, mixed media, and digital artist residing in San Francisco, California. Creating art all of her life, Bethany has taken inspiration from her experiences living in Japan, Texas, California, and the early artistic influences of Egan Shiele and Cindy Sherman.
Bethany's latest work seems to be centered on the concepts of change and birth. She is also producing a number of graphic design and digital art projects, including snowboard designs, logo, branding and illustration.
Her formal training includes Natomas Charter Preforming and Fine Arts Academy, Classes at California Institute of the Arts in southern California, and is currently attending the Art Institute in San Francisco studying Graphic Design.
"We are seeing a new movement in art that seems to currently be undefined. From the energy of the fellow artists of my generation I cannot help but take inspiration. The energy and bravery we see in the art world is spreading like an epidemic, permeating everything in our culture outside of the art world. It is exciting to be part of this, because right now we're redefining the world of fine art. Some call my work a strange mixture of surrealism, impressionism and shamanism, with unintentional nods to street artists …All I know is that the only time I feel like myself 100% is when I am painting." – Bethany Rose
Visit bethanyroseart.com for more information.
Curt Yagi
Once voted the Best of the Bay Singer Songwriter by the San Francisco Bay Guardian, Curt Yagi has been on a tear through the Bay Area music scene. Curt and his full band, The People Standing Behind Me, are always-engaging to the crowd and bring a blend of happy acoustic rock with a touch of funk for flavor.
Ben Fong-Torres, former Senior Editor, Rolling Stone had this to say, "People keep comparing him to other artists, but I think he just sounds like Curt Yagi, and that is plenty good enough. This is one excellent singer and songwriter."
Visit www.curtyagi.com for more information.