Explore Your Craft: Seattle
Widmer Brothers Brewing and Draft Magazine Present an Unforgettable Night of Handcrafted Widmer Brothers Beer Paired with Gourmet Food, Live Music, Onsite Brewing and Artist Demonstrations.
Thursday, November 15th at Sodo Park
7-10pm
3200 1st Avenue South
Seattle, WA 98134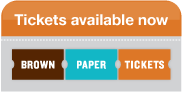 Event will include:
Live artist demonstrations and live music alongside an interactive art experience for patrons
Meet Rob Widmer, co-founder of Widmer Brothers Brewing
Unique setting at Sodo Park, a beautiful building in South Seattle and former industrial building used to manufacturer woodworking tools for ships in the early 1900′s
All inclusive tickets include tastings, entertainment, souvenir glass, and event guide with beer diary
Beer
Seattle's Featured Beers Include:
Hefeweizen
Rotator IPA – Falconer's IPA
Drifter Pale Ale
Brrr Seasonal Ale
Nelson Imperial IPA
Pitch Black IPA
Milk Stout
Brrrbon '12
SXNW Dark Ale
And more…
Food
Each Explore Your Craft event features local chefs and Widmer Brothers brewers working in collaboration to create a customized menu exclusively for each event. The chef and the brewer have carefully selected ingredients that will showcase the many facets of the Widmer Brothers collection, all the while, creating a menu rich in variety and flavor.
Menu
STATION 1: Artisanal Cheese
Sweet Balsamic Onion & Roasted Garlic Jelly on Crostini with Brie
paired with Drifter Pale Ale
Additional Cheese Selections Provided by The Cheese Cellar
STATION 2: Refreshing Foams
Crying Tiger Endive Leaf Spoons with Spicy Grilled Chicken, Carrots & Green Onions
paired with Hefeweizen
Our Signature Sweet Potato & Dungeness Crab Cakes with Chipotle Remoulade & Minced Chives
paired with Falconer's IPA
STATION 3: Full Bodied, Full Bellies
Black & Blue Beef Slider Served with Picnic Fries
paired with Pitch Black IPA
Mole Chicken Tostada with Black Beans and Fresh Cabbage Salad
paired with SXNW Dark Ale
Additional Cured Meat Selections Provided by The Swinery
STATION 4: Sweet and Stout
Banana Chocolate Bread Pudding Bite with Brrrbon Caramel Sauce
paired with Barrel Aged Brrrbon '12
Chefs
Amanda Herrera, Chef de Cuisine for Herban Feast
For as long as she can remember, Amanda Herrera has always liked to cook and play around in the kitchen. Growing up she spent time at grandma's house making cookies, bread, and dinners often. After attending college for a year, Amanda decided that she wanted to pursue her first passion, to be a chef for a living.
In October of 2005, Amanda attended the culinary academy in San Francisco. It was a year of intense classes, followed by a 3 month externship. She decided to move back to Seattle and was fortunate enough to do her externship at Canlis. Amanda was ultimately asked to stay on as a part of the kitchen team and worked on the garde manger station until October 2009. After leaving Canlis, Amanda joined Herban Feast full time as the Chef de Cuisine.
Artisans
The Cheese Cellar
Before opening the doors to a retail shop in 2004, Dennis Nelson and Theresa Simpson operated a small mail order cheese business that focused on small farm cheeses from the British Isles.
Encouraged by many of their customers they eventually moved "above ground" and opened a retail shop. The Cheese Cellar now focuses on farmstead cheeses from Europe, the British Isles, and the United States.
The Swinery
The Swinery is Seattle's first and only sustainable butcher and meat shop. We're dedicated to the revival of responsibility and awareness in meat consumption and to enthusiastic appreciation for flavor and quality. We're into sustainability, because it's not only right, but it makes meat taste good too. We're doing this because we love it.
The Swinery has a large selection of steaks and chops, dried and smoked meats, house-made sausages and bacon, world-renowned cheeses, and much more. Visit The Swinery at swinerymeats.com or at 3207 California Avenue Southwest in Seattle.
Musician
Danny Godinez
Danny Godinez is a Seattle based guitarist/singer/songwriter genre-bending, multifaceted entity. He performs solo, and also collaborates with legendary drummer Michael Shrieve (Santana) in Spellbinder. His solo performances range from intricate fingerstyle guitar, to lyrically driven singer/songwriter pieces, to experimental soundscapes using real time samples and innovative guitar style.
Danny has toured throughout Europe and has opened for or shared the stage with Robben Ford, ZZ Top, Rodrigo y Gabriela, Kenny Wayne Shepherd, Herbie Hancock, and Jason Mraz among many others. He also enjoys teaching guitar and helping students learn about the wonderful world of music.
Artist
John Osgood—Painter, Muralist, Illustrator

John Osgood is an urban contemporary artist and muralist who grew up in Edmonds, Washington. He graduated with a Bachelor of Arts from Washington State University with a minor in Fine Arts, is a 2008 Artist Trust Edge Graduate, and has been recently taking classes at Gage Academy and Pratt.
Osgood has created murals all over the Puget Sound area and in 2010 and 2011 was only one of a couple US artists invited to the UK's Urban Mural Art festival called "Upfest". Osgood has shown in multiple galleries and venues around the Seattle area including, ArtsWest Gallery, CoCA (Center on Contemporary Art) Gallery, Flatcolor Gallery, Halogen Gallery, Tasty Gallery, Twilight Artist Collective and more. In 2011 he was selected as one of 22 internationally commissioned artists for CNN's "9/11 | 10 Years Later: Ripple Effect" tribute. Osgood's artwork has a street style feel with an urban design and is inspired by Picasso's cubist period, Basquiat and Pollock.