Explore Your Craft: DC
Widmer Brothers Brewing and Draft Magazine Present an Unforgettable Night of Handcrafted Widmer Brothers Beer Paired with Gourmet Food, Live Music, Onsite Brewing and Artist Demonstrations.
Wednesday, October 3rd at Long View Gallery
7-10pm
1234 9th St NW
Washington, DC 20001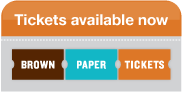 Event will include:
Live artist demonstrations and live music alongside an interactive art experience for patrons
Meet Widmer Brothers Brewers and partake in a home brew demonstration alongside Widmer Brothers brewers
Unique setting at Long View Gallery, an urban and upscale space that is host to a number of local and regional artists on its exhibit walls
All inclusive tickets include tastings, entertainment, souvenir glass, and event guide with beer diary
Beer
DC's Featured Beers Include:
Hefeweizen
Rotator IPA – Falconer's IPA
Drifter Pale Ale
OKTO Festival Ale
Nelson Imperial IPA
Pitch Black IPA
Milk Stout
Embalmer Barleywine '12
SXNW Dark Ale
Barrel Aged Brrrbon '12
Marionberry Hibiscus Gose
Food
Each Explore Your Craft event features local chefs and Widmer Brothers brewers working in collaboration to create a customized menu exclusively for each event. The chef and the brewer have carefully selected ingredients that will showcase the many facets of the Widmer Brothers collection, all the while, creating a menu rich in variety and flavor.
Menu
Station 1
Lobster Beignets
Ceviche – Rock Fish, Tarro Taco Shell
Short Rib Vindaloo, Stilton, Lemon and Honey Donuts
Hefeweizen
Marionberry Hibiscus Gose
Pitch Black IPA
Old Embalmer Barleywine '12
Station 2
Cider Brined Chicken
Fingerling Potato Hash, Smoked Bacon
Hazelnut Gateau with Frozen Praline Parfait
Drifter Pale Ale
SXNW Dark Ale
Station 3
Sweet Chili Glazed Pork Tenderloin with Citrus and Coriander
Sweet Pea Fritter, Apple/Mint Chutney
Chipotle Spiced Butternut Squash, Maple Goat Cheese
Spiced Pumpkin Seeds
Nelson Imperial IPA
OKTO Festival Ale
Station 4
Sticky Toffee Pudding
Gala Cup with Brie Mousse and Rosemary Shortbread
Milk Stout
Falconer's IPA
Brrrbon '12
Raspberry Russian Imperial Stout
Entertainment
Patrick Owens
Patrick Owens is a chalk artist from Washington, DC. He began his craft eight years ago when, working as a bartender, started recreating elaborate fonts for the bar's chalkboard in his spare time. What started out as a hobby quickly turned into a career of creating unique display boards, murals, and signs for restaurants, bars, offices, and private events (including weddings).
Some of his past commissions include Pizza Paradiso, Union Pub, American Ice Company, Smith Commons, Bourbon and Union Market. www.chalkartdc.com
Justin Trawick
Justin Trawick is not just another man with a guitar. He's a multi-talented performer, balancing between roles as a soloist and band frontman while on the side running the nationally touring songwriter series "The 9". His self-described brand of "Urban Folk Rock" inspires comparisons with troubadours such as Bob Schneider, Ryan Adams, and G. Love.
The 29 year old from Arlington, Virginia invokes on stage a deep sense of raw emotional energy stemming from his incredibly personable lyrics and captivating delivery. Seamlessly balancing between the musical loner persona of a singer-songwriter and as the front man of his collective, The Justin Trawick Group, this versatility allows Trawick to rock out in clubs with his band to performances in intimate acoustic venues with just his guitar and his voice.